About Kelco Products Limited

Kelco Products Ltd was established in 2004 to distribute the Kelco range of corrosion resistant level and flow switches in New Zealand and the South Pacific.
We have been associated with the water industry since 1977 and have extensive experience in the dairy equipment industry and the design and installation of pumping systems for reticulation, irrigation and water treatment.
The Kelco range has gained an unparalleled reputation for quality and durability, with many innovative world leading products.  The majority of these products have no metal parts in contact with the process fluids.  This allows them to used reliably in aggressive liquids such as acids and alkalis, sea water and saline ground water.
New products
IPG20 Intelligent Pump Guard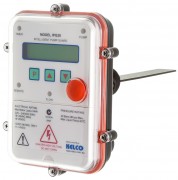 Company
Established in 1974, Kelco Engineering operates from two large well equipped factories in Brookvale, Sydney Australia. Our facility consists of a modern toolroom equipped with the latest CNC machinery, for die and mould production. In addition we operate comprehensive manufacturing, including in house injection moulding, assembly, testing and warehousing bays.
All Kelco products are designed, manufactured and tested in house, to meet the exacting standards of our international customers. Most products meet or are approved to internationally accepted standards.
Innovation has been the key to our success. We maintain a rigid program of research and development.
We embrace new materials and integrate new technology into state of the art designs.  This has led us to produce products that solve age old problems in chemical engineering and industry.
Our goal is to produce products that are the best in their class, in terms of durability, reliability and value for money.